Albany Residents - Start Your Path to the Middle Class Today
We are recruiting for paid positions in the Albany region! Fill out the information below and you will automatically receive information about how to join District Council 9, International Union of Painters and Allied Trades.
Join District Council 9 today and receive on-the-job and in-classroom training in a trade of your choice. And yes, they are paid programs so you earn while you learn.
Benefits of Joining DC 9:
Middle class wages
Learn about the latest and greatest techniques for finishing trades
Access to pension and other benefits
Be represented by a union that constantly fights for its members
How YOU Can Get Started
Come into the Training Center and see us! We can provide answers to all your questions and help you take the next step on your path to the middle class.
To apply in person, visit the Training Center any Wednesday – excluding national holidays – between 8AM and 12 noon with all required ID and documentation.
Applicants must meet the following requirements:
Fill out the application form in person
Be 18 years of age
Obtain a high school diploma or GED
Produce proper ID, social security card or authorization form to work in the U.S.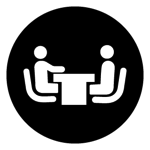 FILL OUT THE APPLICATION FORM IN PERSON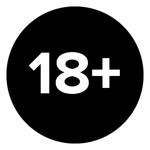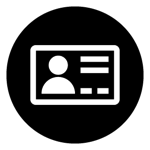 PRODUCE PROPER ID, SOCIAL SECURITY CARD OR AUTHORIZATION TO WORK IN THE U.S.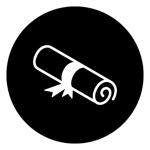 OBTAIN A HIGH SCHOOL DIPLOMA OR GED
Apprenticeship Details by Trade
District Council 9 represents various trades that work on projects throughout the Albany region. Whether our members are painting houses, glazing a commercial building, or maintaining the many bridges and overpasses in the region – we ensure they are appropriately trained and safe.
Below is a list of the various finishing trades we are recruiting for in Albany.
Painting houses, commercial buildings, outside windows, stairs, apartment buildings, etc. The work is done on repaint and new construction.
Length of Program: 3 Years
Benefits: Pension, Annuity, Health Reimbursement Account
The work consists of building and dismantling containments, lead abatement, and blasting and painting of structural steel and bridges.
Length of Program: 3 Years
Benefits: Pension, Annuity, Vacation, Health and Welfare
The work consists of setting, removal, cutting and handling of all forms of glass; the caulking of all glass, metal and stone in the glazing system; installation of all metal frames, storefront windows skylights; driving trucks and hoisting materials*.
Length of Program: 4 Years
Benefits: Pension, Annuity, Vacation, Health and Welfare
*Special Requirements: Clean and valid driver's license
Who We Are
District Council 9, International Union of Painters and Allied Trades is an 11,000-member union representing workers in the finishing trades. DC 9 provides benefits to more than 11,000 members of New York State's middle class, including health insurance, pensions, and continuing education. In addition, District Council 9 contributes thousands of working hours and millions of dollars to support the region's charitable and community organizations.
For over a hundred years, District Council 9 has provided the highest quality, innovative workmanship combined with cutting edge technology and technique. Our entire workforce undergoes continuing education programs to ensure that our skills match the evolving needs of the market. We are committed to providing fulfilling careers and pathways to the middle class for all New Yorkers. Our members are men and women just like you.
District Council 9 represents the following finishing trades: painters, decorators, wall covers, drywall finishers, sign painters, metal polishers, bridge and structural steel painters, civil service painters, lead abatement workers, glaziers and architectural metal glassworkers, paint makers, and allied tradesmen.