Thank You to Our Members For Another Successful Community Day of Action
With our 3rd Annual Community Day of Action in the books, we want to give a special thank you to all of the members who participated. Hundreds of members took time out of their weekend to lend a hand at seven non-profits across the state of New York.
From giving new life to the Greek Revival fence that surrounds the Snug Harbor Cultural Center & Botanical Garden in Staten Island to refurbishing the Westland Hills baseball fields in Albany, and all the projects in between, the total value of work hours and supplies donated was nearly $50,000.
Day in, day out the committed members of DC 9 live the values of this organization.
Members, be proud of all you accomplish, we certainly are. It is an honor to lead you.
In Solidarity,
BM/ST Joseph Azzopardi & President John Drew
—
District Council 9 Members Give Back to the Communities Where They Live and Work During Annual Community Day of Action
 Hundreds of DC 9 Union Members Participate in Annual Community Day of Action, Lending their Time and Skills to Non-Profit Organizations Serving New Yorkers, Donating Nearly $50,000 in Work Hours and Supplies
NEW YORK, NY – On April 21st, the members of District Council 9 lent their time and skills during the District Council's Annual Community Day of Action. Union leadership joined members to spend the day volunteering at non-profits across the state of New York. From the downstate boroughs all the way to the Capitol of Albany, District Council 9 members took part in a range of activities, using their top-notch training and skills to refinish facilities owned or operated by non-profits. The cumulative value of work hours and supplies donated by DC 9 members totaled nearly $50,000.
"This annual event is our way to give back to the communities where we've lived and worked for more than one hundred years," said Joseph Azzopardi, Business Manager/Secretary Treasurer of District Council 9, IUPAT. "DC 9 and its members don't only refinish your bridges, tunnels, and large-scale buildings – we are also the coach of the local little league team, sitting next to you at church, or shoveling your neighbor's sidewalk."
DC 9 consists of sixteen local unions that span NYC and the boroughs and stretch west to Montgomery County.
"This is our 3rd Annual Day of Action, and in years past it has forged important partnerships between our local unions, our members and the communities they live and work in," said District Council 9 President John Drew. "This Day of Action is an opportunity for DC 9 to become further ingrained in our community and lend a hand to improve conditions at non-profits in New York. I'm so proud of our members who selflessly volunteer their time and skills to give back."
"I applaud the men and women of DC9 for truly embodying what it means to be Union Made. They devoted their time and gave selflessly of themselves for the betterment of their communities," said New York City Public Advocate Letitia James. "This Day of Action not only benefited the members of DC9, it benefited all of their communities as well."
"Our elegant Greek Revival iron fence is like the front door to Snug Harbor Cultural Center & Botanical Garden in Staten Island.  Our fence was designed by Frederick Diaper, one of the founding members of the American Institute of Architects, and is almost as old as the magnificent Greek Revival buildings it protects on our front lawn. In 1973, the NYC Landmarks Preservation Commission found that the Iron Fence at Snug Harbor had a special character, historical and aesthetic interest, and value as part of the development, heritage, and cultural characteristics of New York City when they chose it to be one of NYC's first landmarks," explained Aileen Fuchs, President and CEO of Snug Harbor Cultural Center and Botanical Garden. "This fence represents a rare surviving example of monumental ironwork by early New York craftsmen, and we are so grateful that today's craftspeople and apprentices in District Council 9 are volunteering their time in this day of community service to re-paint and restore this beautiful landmark."
Below is list of organizations District Council 9 is partnering with and the estimated value of the work being executed including paint and supplies donated by DC 9.
Snug Harbor Cultural Center & Botanical Garden
Location: Staten Island | 1000 Richmond Terrace, Staten Island, NY 10301
Estimate Work Value: $5,510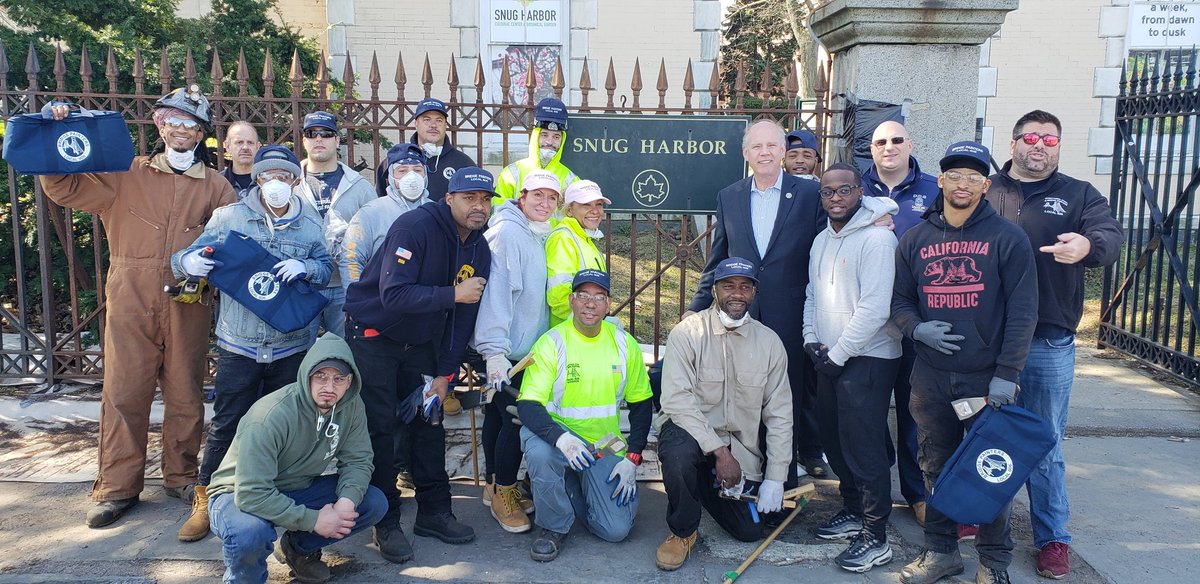 AHRC Nassau
Location: Long Island |115 E. Bethpage Road, Plainview, NY
Estimate Work Value: $11,500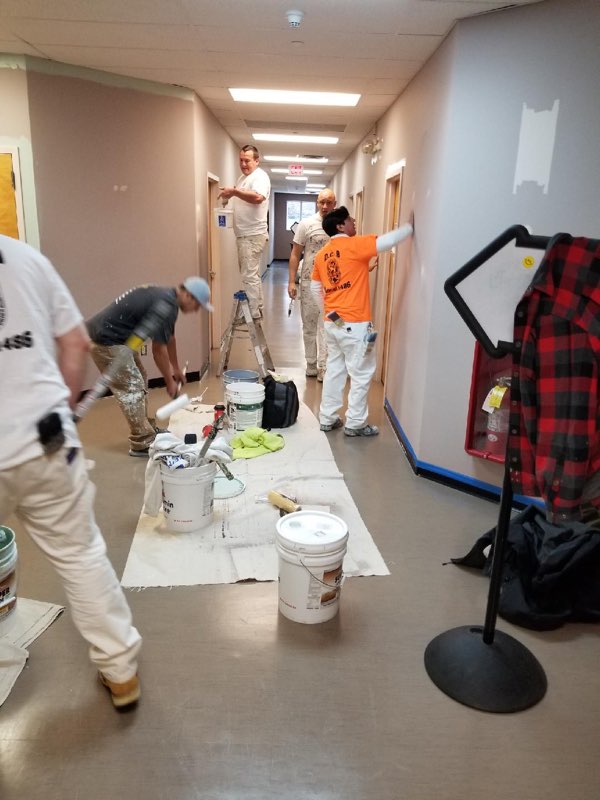 POPPA New York Police
Location: Manhattan | 32 Broadway Suite 1401, New York, NY 10004
Estimate Work Value: $4,850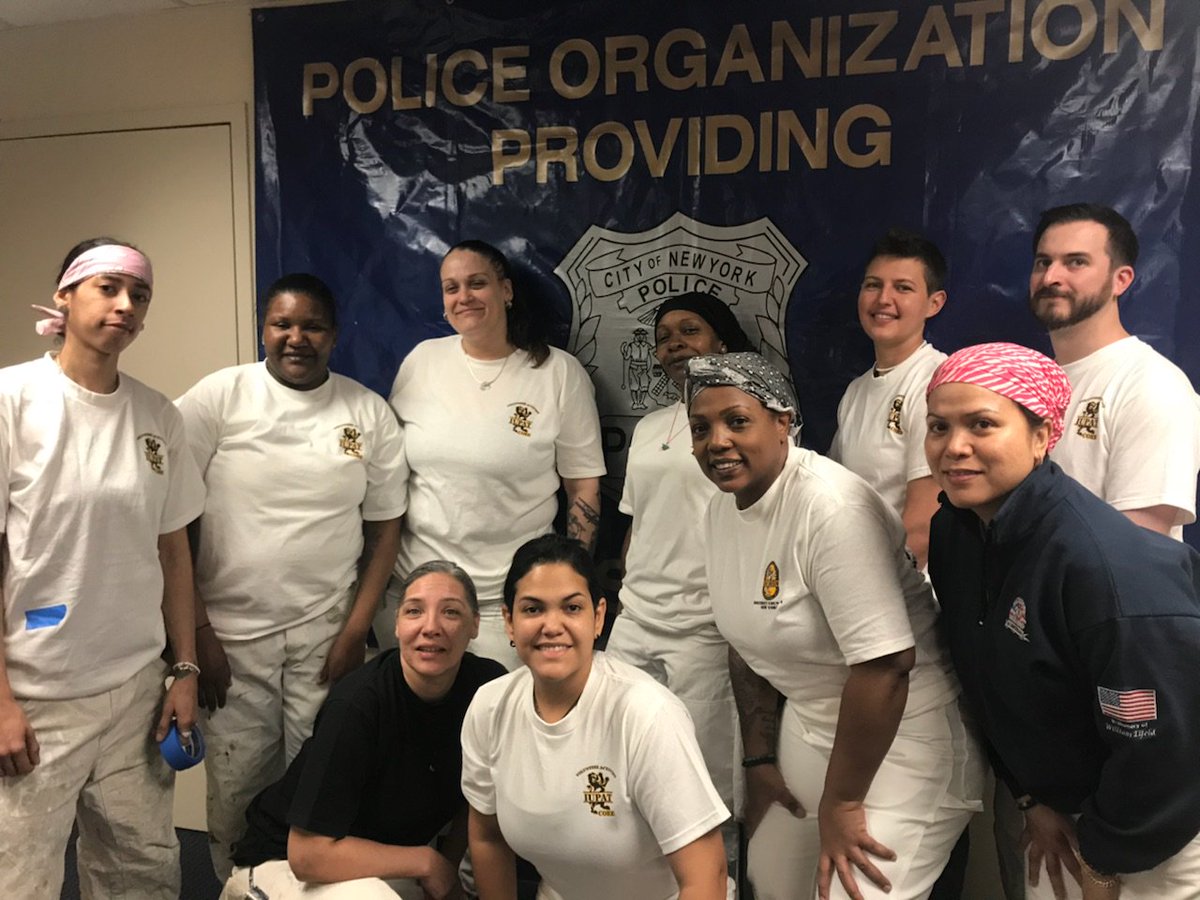 Location: Harlem| 225 East 118 Street, New York, NY 10035
Estimate Work Value: $5,210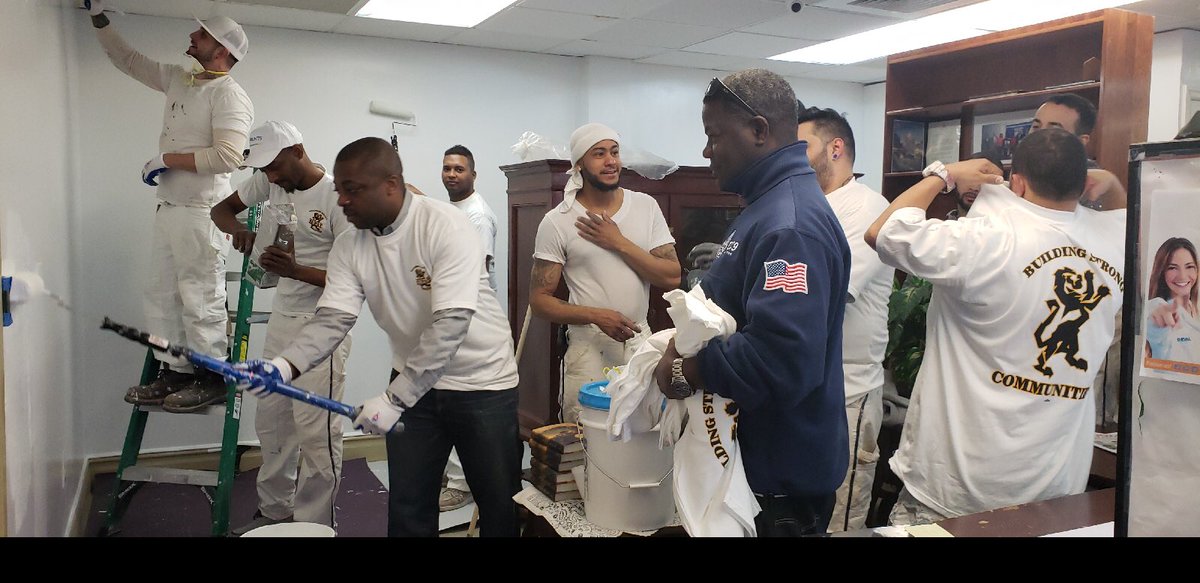 Raices Corona Senior Center
Location: Queens | 107-24 Corona Ave, Corona, NY 11368
Estimate Work Value: $3,865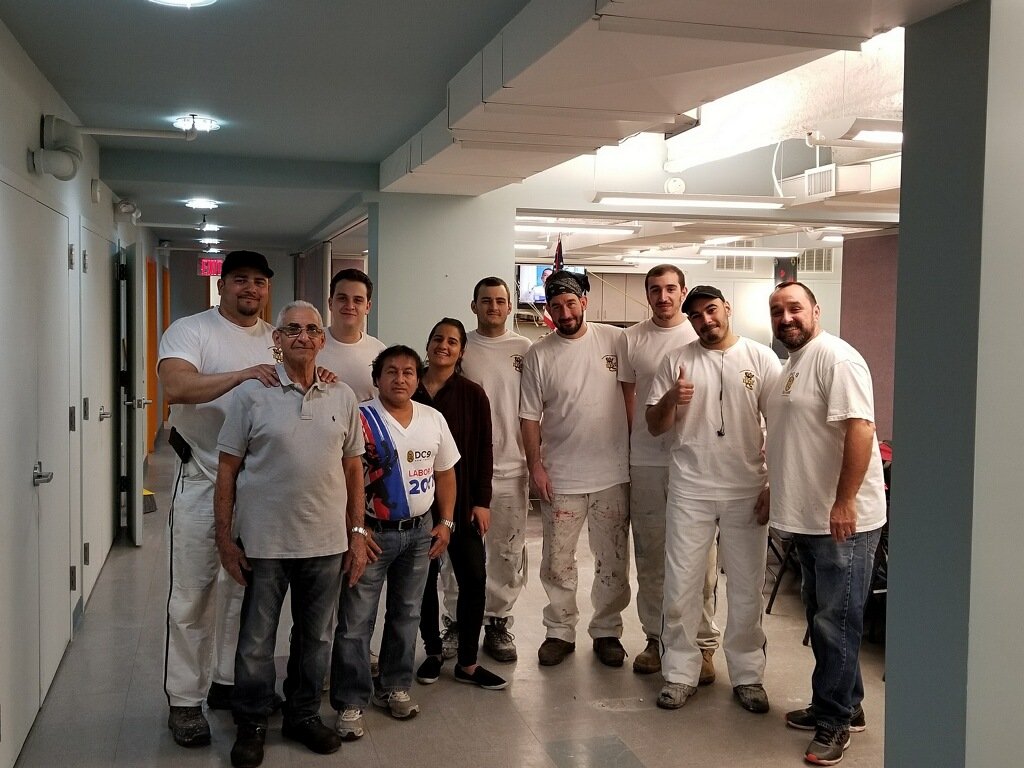 Location: Albany | Zoar Ave., Albany
Estimate Work Value: $14,000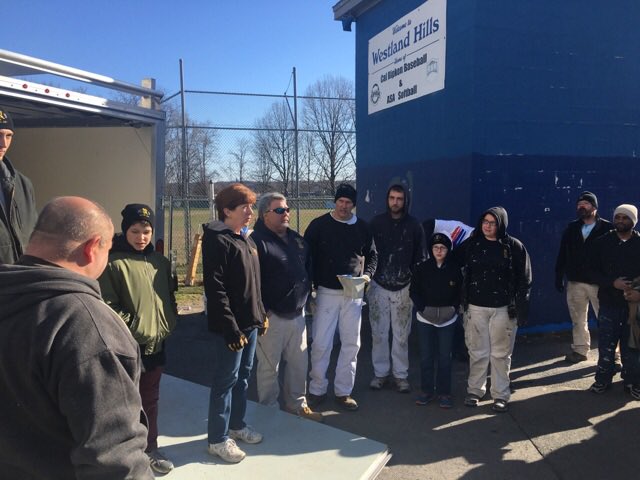 Nanas House Child Care Center
Location: Rock Hill | 16 Frontier Drive, Rock Hill, NY 12775
Estimate Work Value: $3,800