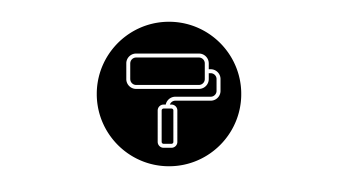 Our skilled workforce takes great pride in providing professional decorative finishing services of the highest quality.
Our residential & commercial painting skills are the mainstay of our contracting services and include plastering, spackling, and the installation of all types of wall coverings.
We have earned our stellar reputation by having crews available twenty four hours a day, seven days a week and carefully matching those crews to the design elements in the job. We provide reliability, efficiency and the ability to work directly with our clients. The result is quality efficient work that will be right the first time, every time.
Our services include:
Plastering
Spackling
Skim Coating
Electrostatic Spraying
Airless Spraying
Textured Ceilings Applied and Removed
Multicolor: Plextone & Zolotone
Decorative Finishes
Wall Coverings Installed, Removed, Cleaned and Repaired
Pressure Washing
Rigging & Scaffolding
Fabric Track Systems and Stretch Wall Coverings
Night & Weekend Service Available